Two of our Dikke Thea x Nigel progeny became Canadian Champions in the same weekend at the same shows!!!!
At Forest City KC under Judge Ms Judy Taylor, Dove, Braefield A Dove for Brevmac finishes her Championship in style going Winners Bitch and Best of Opposite.  Dove was handled to all her wins by her owner Bruce MacPherson of Brevmac Kennel.
The next day at the same show, under Judge Ms Ann Doyle-Long (Ireland) Dove went BOS from the Specials class to earn 3pts towards her Grand Champion title!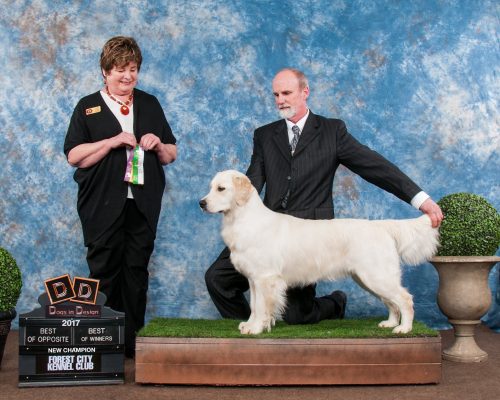 Two days later
Forest City Kennel Club under Judge Mr John R. Walsh (Ireland)
Elsa, Braefield Ready or Elsa finished her Canadian Champion title with a huge bang!  Going Winners Bitch, Best of Winners, Best of Breed over Specials and Group 3!  Elsa is owned by Teresa Maura of Southern Cross Goldens in New Hampshire.
Elsa obtained her first 6 pts, expertly handled by Mr Will Alexander.  I had the great pleasure as her breeder to show her for her last 5pt win. What a great weekend it was!  So proud of both girls!!!!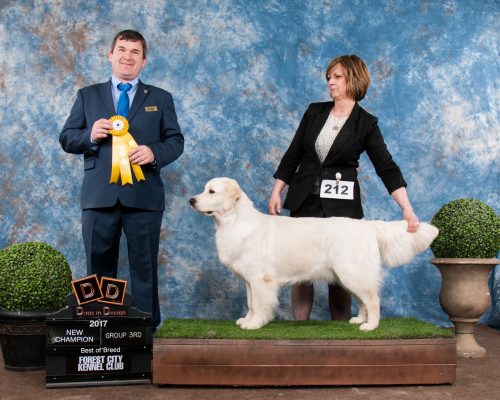 At the Barrie Kennel club on August 6th under Slovenian judge Ms Tatjana Urek our Howie went BOW and became a New Champion!
Our Howie became Dikke Thea's third pup from her litter with Nigel to become a Champion this year!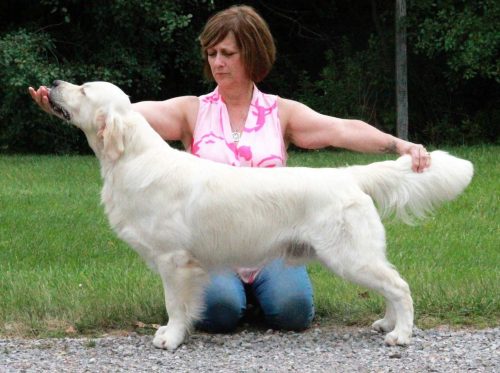 We will be showing our Breagh "Braefield Luvulots" (Dikke Thea x GrCh Linirgor Must Be Luv) this year.
Breagh has gone RWB at a number of shows in the past, but now to get on with some serious showing:-)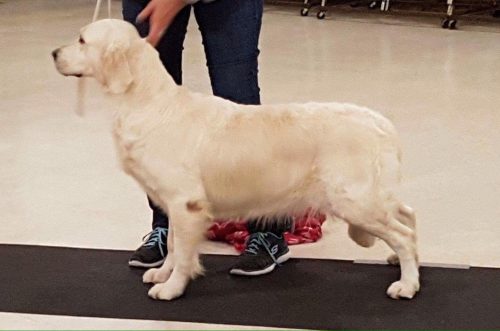 In July 2018 handled by our friend Jennifer Manzer, while we were away on holidays, Breagh goes Winners Bitch under Judge Ms Pamela Bruce.