Presents
Sherhaven Braefield Abracdabra CD, WC
Sire:
Ch Dewmist Davenport GRCC OS 
 Dam: Sherhaven's Thyme of Your Life
Whelped:
January 18, 2001 ~ October 14, 2016
OVC # 014193 Hips/Elbows; CERF GR-44668/2010–113; GR_PRA1 Opitgen # 11-1888 'Normal'; OFA Heart Normal; Thyroid Normal

My dear girl Abbey.   There is so much I could say about Abbey.  She was a softy, a talker, a huge tail wagged, a wonderful mummy, a friend to all.  Abbey although soft, was tough as nails and she fought a number of battles and showed everyone how strong she was.  In the end though her body was tired and at almost 16 yrs old we gently let Abbey slip away.  An amazing girl she was, she touched many and we will always love and miss our girl.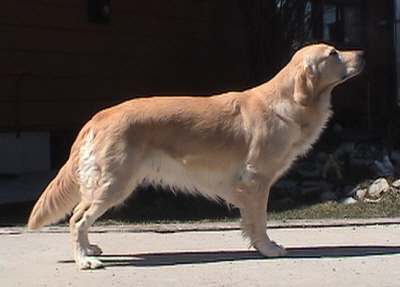 Abbey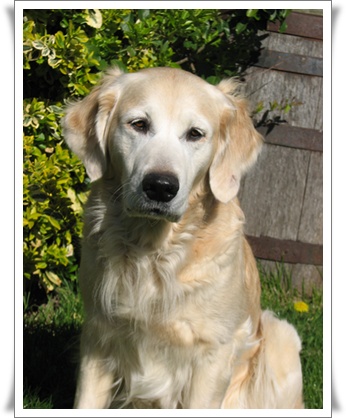 Abbey

Achievements:
Abbey is our 'talker' in the family. Always carrying something in her mouth to greet everyone…and tell them her big sob story! Abbey has been a wonderful worker, obtaining her CD with 2 High in Class in 3 consecutive trials and also has her WC title in retrieving.
Abbey's greatest love though is her puppies. She loves her babies and has been one of our very best mums.
Hamilton Dog Obedience Club & Labrador Owners Club Feb 21 & 22, 2004 Abbey earns her Companion Dog Title in 3 consecutive trials with 2 High In Class Scores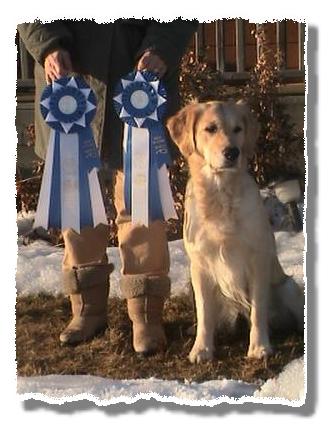 Mountain Valley Hunting & Retrieving Club June 2006 Abbey earns her Working Certificate Title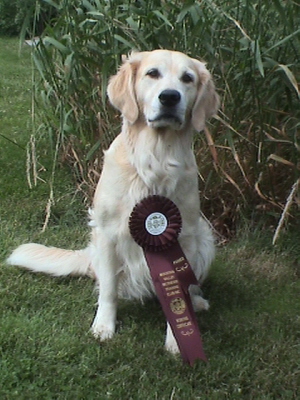 Pedigree of "Sherhaven Braefield Abracdabra CD, WC"

Parents
GrandParents
GreatGrandParents
SIRE

Ch Dewmist Davenport GRCC OS     

 

BIS N-U Marjamez Masterpiece

 UK Sh Ch Elswood The Highlander

UK Sh Ch Gaineda Imperial Ice

Dewmist Dark 'N Divine

Int/Nordic Ch Mjaerumhogda's Classic Sound

Nor Ch Dewmist Deirdre Dee

DAM

Sherhaven's Thyme of Your Life

Ch Sherhaven's Duffy

Am/Can Ch Trowsnest Whirlwind Am UDT, WC, Can CDX, WC (Am/Can OS)

Ch Sherhaven's Shandy's Legacy GRCC OD

Sherhaven's Special Delivery CD, WC, JH

Ch Sherhaven's Something Special CDX, WC

Ch Sherhaven's Sweet Surprise CD
Click back on your browser to see more of our Dogs