Presents
Sherhaven's Thyme of Your Life
Sire:
Ch Sherhaven's Duffy 
 Dam: Sherhaven's Special Delivery CD, WC, JH
Whelped:
March 26, 1998 – April 20, 2010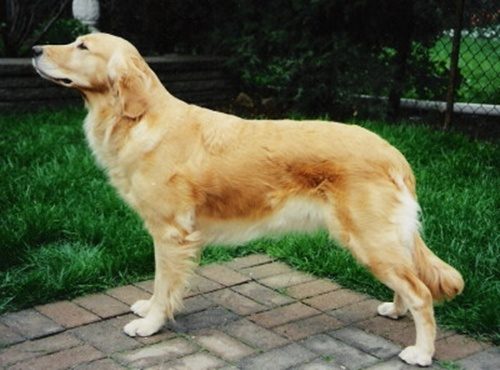 Thyme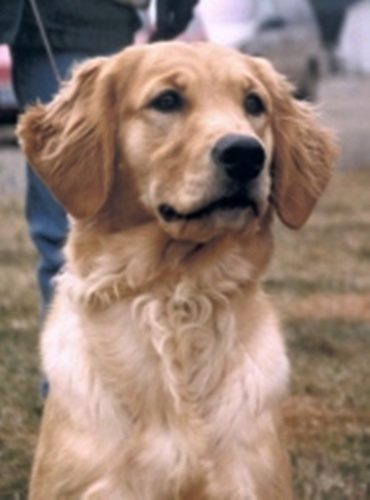 Achievements:
In 2000 Thyme came into our lives briefly as we raised her litter for our friend Liz Sherren of Sherhaven Kennels.
Little did we know at that time how much this sweet girl would bury herself into our hearts and the hearts of many others.
As Liz was unable to keep Thyme due to personal reasons, Thyme came to live with us. She was such a sweet girl,
so gentle and loving. Thyme produced two litters for us, and is the mother of our Abbey.
When Thyme was retired from breeding, we felt she would be even happier being in a 'retirement home'
and we knew the only home that would be good enough four our Thyme was Roger and Patricia Kenyons home.
This couple had met Thyme when she was living with Liz and having her first litter – which produced their Katie.
The Kenyons then adopted another Thyme daughter Annie and even though they had these two girls, their hearts were big enough to welcome Thyme into their lives.
We are so grateful to Roger and Patricia for the wonderful care they gave to Thyme –
their world and hearts truly revolve around their girls, and they gave Thyme many happy years.
Sadly after Thyme turned 12 yrs old her health took a turn
and today we received the horribly sad news that Thyme was no longer with us.
I know the day was spent by the Kenyons, myself and many others who lives she had touched,
people who had pups from her, in tears.
Who could know that this sweet little creature could affect so many people! God Bless you Sweet Thyme, we will see you again one day.
Here is the sad email I received. You can see how much this wee girl was loved….
Sweet mother Thyme passed into eternity this morning, joining her momma Spice on Rainbow Bridge.
Mother, grand-mother, great-grandmother, great-great grandmother — but forever our puppy.
Nature called her back mercifully, giving her an extra three weeks — not for herself,
but to help all the rest of us come to terms with her transition. Thyme rallied,
and for most of that period was our precious little girl. She never received a "last meal" since
she made every day into something special, from toast, to trail walks, to bossing her daughters
and chasing squirrels, hugs from neighbours, to snuggling in our laps.
With her, the ordinary was extraordinary.
Yesterday morning she was still her bright and endearing self during another brief check with the vet.
Mid-afternoon something had changed significantly and her systems began shutting down. She began vomiting and was unable to eat,
drink, relieve herself, or even stand. Her rag-doll body and distant eyes told eye that
Thyme was preparing. All of us were beside her through the night and her daughters
acknowledged their mother and both gave her kisses. Thyme couldn't sit up, but did give a
thump or two of the tail. Beautiful from the moment we first saw her, Thyme remained beautiful in passing.
We have had to privilege of caring for a life who brought life itself through many pups,
was loved by everybody who met her, taught us how to be caregivers for Oldie Goldies,
and brought laughter and companionship to our home, her home.
March 26 1998 to April 20 2010.
On behalf of Katie, Annie, Patricia, and me, thank you for being part our life with these canine beauties and for loving our girls.
Roger "poppa" and Thyme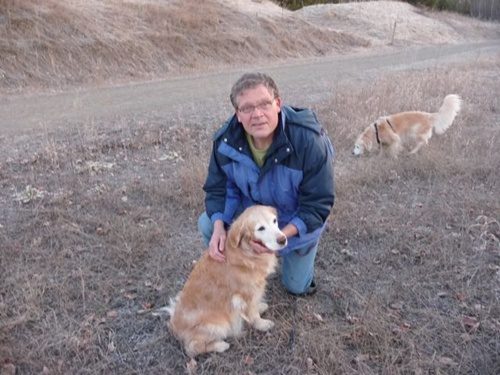 Thyme 10 yrs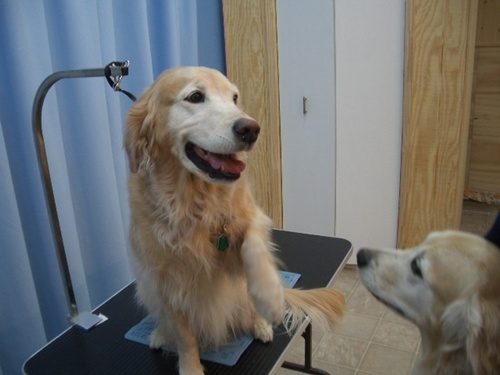 At home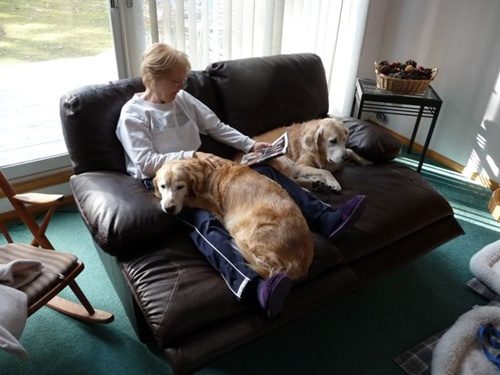 A quiet "Thyme" reflecting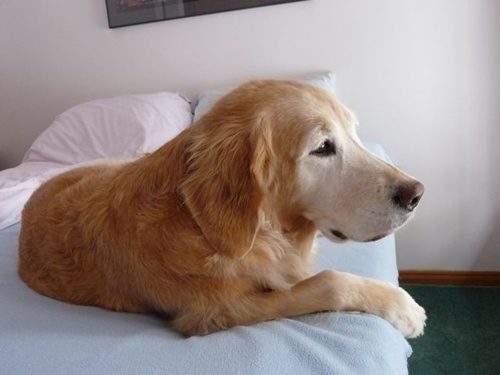 Thyme's last photo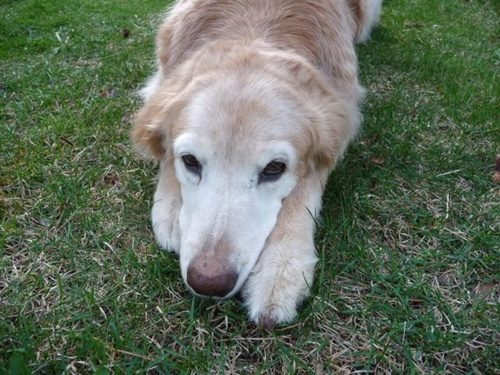 Pedigree of "Sherhaven's Thyme of Your Life"

Parents
GrandParents
GreatGrandParents
SIRE

Ch Sherhaven's Duffy     

 

Am./Can. CH. Trowsnest Whirlwind UD WC Can CDX WC (Am./Can. OS)

 Bainin of Caernac CD*** OS

Am. Ch Valhalla Trowsnest Folly UD TD WCX

Ch Sherhaven Shandy's Legacy CD

Can. Bda. CH. Mjaerumhogda's Kyon Flying Surprise CDX, OS SDHF

Can. CH Sherhaven's Winsome Ways CD WC OD

DAM

Sherhaven's Special Delivery CD, WC, JH

Ch Sherhaven's Something Special CDX WC

Can. CH OTCH Chiendor's Deerfield Winchester Am./Can. WCX ***, AmCD

CH Sherhaven's Winsome Ways CD WC OD

Ch Sherhaven Sweet Surprise CD

Can. Bda. CH. Mjaerumhogda's Kyon Flying Surprise CDX, OS SDHF

Sherhaven's Shady Lady Am CD Can. CDX, WC
Click back on your browser to see more of our Dogs