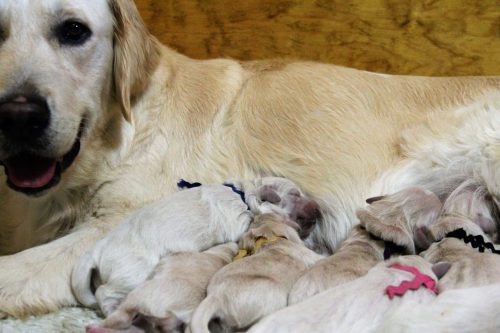 We have no litters planned for the near future, but on occasion have other breeders use our stud dogs.  Here is a list of reputable breeders that have brought their lovely girls to our stud dogs and are expecting litters:
Brevmac Goldens ~ Bruce & Ev MacPherson.  Morgan has been confirmed in whelp by Tartan, pups due at Christmas!
Jaad Goldens ~Jennifer Manzer & Mike Hadden.  Akira has been mated to Tartan, pups due late January 2020.
Jaad Goldens ~ Betty was mated to, a son of our Howie, Teller, and is expecting pups in January 2020.