Our Flirt will be mated late 2020/early 2021.  Stud dog is not yet chosen.  
We are currently NOT taking on any names for the wait list.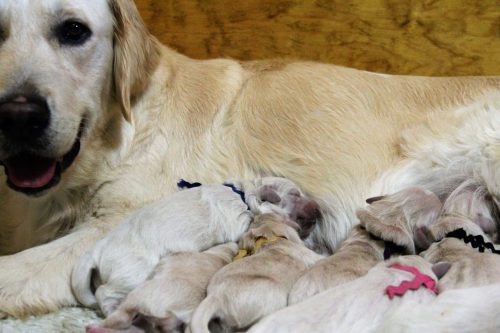 On occasion we have other breeders use our stud dogs.  Here is a list of reputable breeders that have brought their lovely girls to our stud dogs and are expecting litters:
Blueheron Goldens – Judy & Jim Stewart.  
Their girl Ocean has been mated to our Teddy.  
Glanbrook Goldens – Shawna & Shawn O'Flarherty.  
Phoenix has been mated to Tartan and has been confirmed in whelp.  Pups are due mid November.