Our Flirt will be mated late 2020/early 2021.  We will be repeating the mating of our Flirt x Teddy which produced our Annie & Jonesy.
Our wait list for this litter is full.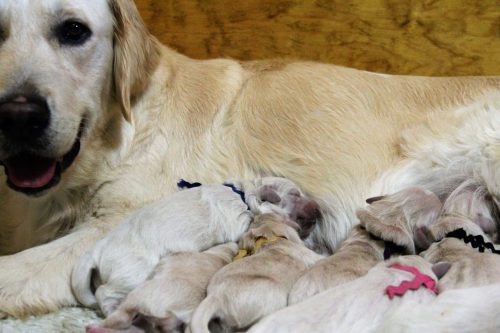 On occasion we have other breeders use our stud dogs.  Here is a list of reputable breeders that have brought their lovely girls to our stud dogs and are expecting litters:
~~~~~~~~
Bittersweet Goldens – Lea Batte
Butter has been mated to Tartan.  Pups due to whelp March 1st.